The day has finally come, Google Reader will officially be shutting down tomorrow. I've been reading blog posts though Google Reader since I started blogging, and was so frustrated when I heard it would be going away. Thanks to all the great bloggers out there, I was introduced to alternatives to such as Feedly and Bloglovin.
I'm currently using both and would definitely recommend them as replacements. I just wanted to let people know who are currently following me through Google Reader that you can follow Vy's Blog through Feedly and Bloglovin, too. I truly appreciate every single person who follows my blog, and I would hate to lose any of you. Please follow/subscribe if you'd still like to read content from Vy's Blog.
Follow Vy's Blog through Bloglovin: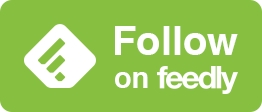 There's also the option of subscribing by email or by NetworkedBlogs, which can be found on the sidebar. I know that there are a way too many ways to follow, but I just wanted to give everyone more options incase since the future of Google Friends Connect is pretty unknown.
Let me know in the comments if your blog is also on BlogLovin or Feedly, so I can go follow!